2WD Mini Tractor
2WD Mini Tractor
Power: 12hp, 13hp, 15hp, 18hp.
2×2 Wheel drive
Condenser diesel engine with electric start.
Belt transmission.
Hydraulic lift,
Dual-clutch, dual valve.
Single tubing.
Mechanical steering
400-10/600-12 tyres, 45A/60A battery.
1. Electric start, 2×2 wheel drive;
2. Half-rack, belt drive, hydraulic lifting, single stage clutch.
Matched With Side Transmission Rotary Tiller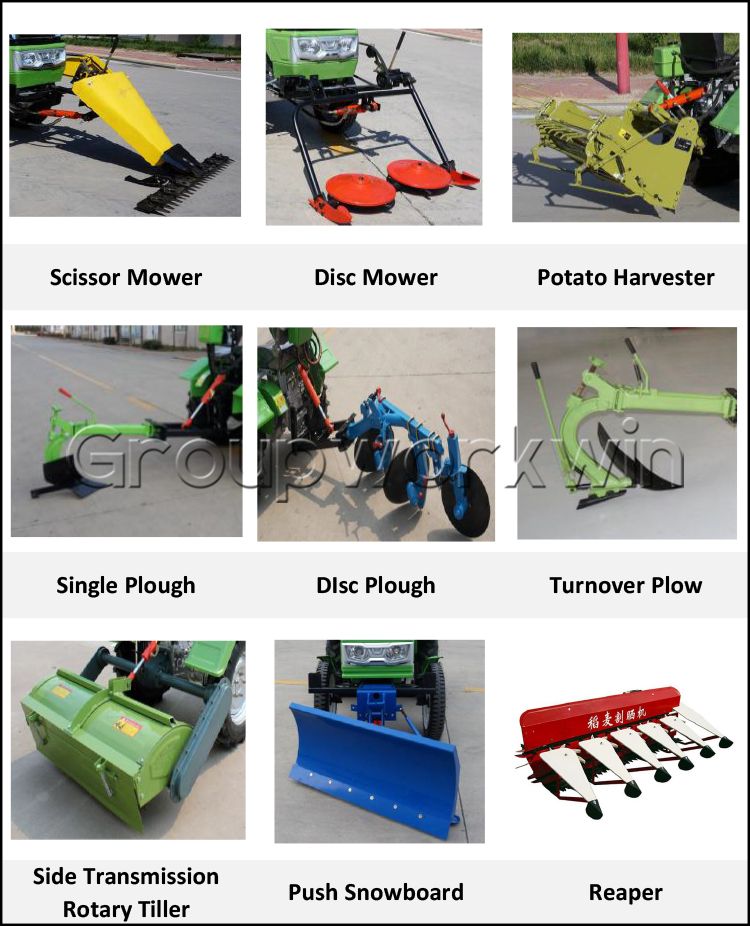 Group Work Win is a leading manufacturer and provider of total integrated supply chain solutions. We offer the best agricultural equipments, garden equipments and accessories. We have a multilingual team, and many big branch factories. A regional market presence, including Southeast Asia, Indonesia, Russia, Spain, Chile, Brasil, Australia etc. Group Work Win strives to build a long term relationships by providing our customers with continuous and reactive support. We aim to supply better quality products and after-sales service.
No. 2577, Dongfang Road, Weifang, China.
0086-536-2118192
0086-536-2118182
nancy@groupworkwin.com