Reaper and Reaper Binder
Mini Reaper
Mini Self-Walking Grain Havester is mainly used to harvest the paddy and wheat. It could also be used to harvest the soybeans, hot pepper and reeds. It is applicable in the plain, hills, slopes, small field, etc. In addition, it is with the advantages of small volume, small weight, flexible performance and simple operation.
Specifications:
---
Model
GS-80
GS-100
GS-120
GS-150
Cutting Width (mm)
800
1000
1200
1500
Stubble Height (mm)
≥50
Laying Angle (Degree)
90 ± 20
Laying Type
Side Direction
Productivity (acre/h)
2.0-3.0
2.5-4
3.0-5.0
3.5-5.5
Engine (hp)
JF168 (Gasoline) 5.5
170F (Diesel) 4.5
170F (Diesel) 4.5
R175 (Diesel) 6
Damage Rate
≤1 %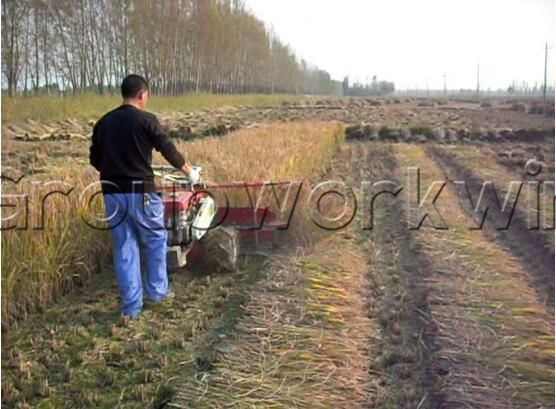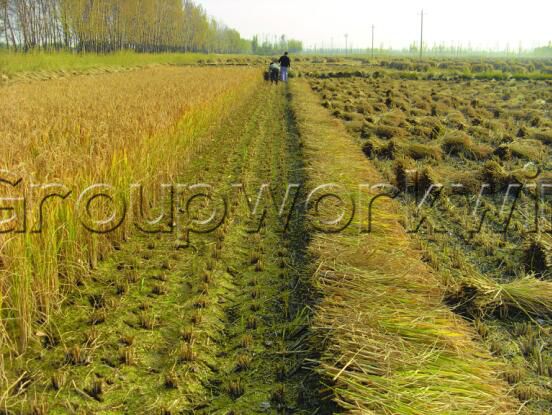 Group Work Win is a leading manufacturer and provider of total integrated supply chain solutions. We offer the best agricultural equipments, garden equipments and accessories. We have a multilingual team, and many big branch factories. A regional market presence, including Southeast Asia, Indonesia, Russia, Spain, Chile, Brasil, Australia etc. Group Work Win strives to build a long term relationships by providing our customers with continuous and reactive support. We aim to supply better quality products and after-sales service.
No. 2577, Dongfang Road, Weifang, China.
0086-536-2118192
0086-536-2118182
nancy@groupworkwin.com