Overseas Bases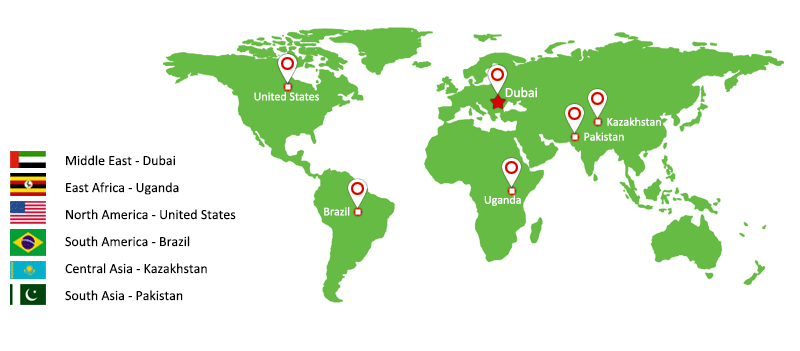 The overseas bases can transport the goods through the traditional logistics channel to the warehouses of the target market countries. Then displaying, assembling, packing and distributing according to the online and offline orders.

Group Work Win has signed Strategic Cooperation Letter of Intent with USA, Brazil, Uganda, Dubai, Kazakhstan and other countries partners.

The overseas bases will transport the goods to the local buyer's warehouse directly or other neighboring countries warehouse. It will save the transportation time and cost.

We have a professional sales, operation and service team that long-term in our warehouse, familiar with the local market conditions and logistics operations.